Relentless Love – Bec's Story
My earliest memories involve fear. My home life was unstable at best; at its' worst, it was violent and terrifying. My parent's relationship was defined by threats, shouting, anger and arguments. Their marriage eventually ended when I was only eight years old but my view of love and family was already scarred by things that no child should ever have to see, hear or experience.
For the next few years, my relationship with my dad consisted of fortnightly visits to his home in Sydney, a two-hour drive from where we were living with my mum and grandmother, in Nowra. Dad always made an effort when we came to visit. He took us to fun parks and the movies and did his best to make sure that we had a good time. Unfortunately, the experiences and hurts of his own childhood meant that he had a very short fuse and his angry outbursts still terrified me.
I know that he loved me and cared for me but our weekend visits were often cut short, because I didn't feel safe when he was angry.
When I was 10 years old, my mum began a relationship with a man who was in the Navy. When he was transferred to Darwin, she decided that we should relocate with him. Any hopes of a normal family life were dashed when it became clear that her new partner was a violent alcoholic who seemed unable to control his temper. He was physically and verbally abusive to all of us, including mum. My 'step dad' then began sexually abusing me and I became more and more withdrawn and afraid. Life was unbearable but, I was so afraid of losing the only family I had, I stayed silent.
The persistent sexual abuse from my stepfather had totally shattered my sense of value and identity. I was so desperate for love and approval that I allowed myself to become involved in some unhealthy relationships with boys. During the five years that my mother was with my step dad, I only saw my real father twice. It was during one of those visits that my father caught me communicating with a boy on the internet. Rather than confront me, he called my step dad and asked him to 'keep an eye on me'. He had no idea about the abuse and could not have known how devastating the consequences of that one phone call would be for me. My step dad used that information as ammunition against me.
He continued to abuse me yet, at the same time, would call me a 'slut' and a 'bitch'. He refused to let me go out with my friends and scrutinised my every move. I felt worthless, afraid and totally betrayed by both of the father figures in my life.
I was 14 years old when the counsellor at my high school announced that the school would be hosting a 'Shine' program. It was for girls only and we would be taught about makeup and hair and beauty. I couldn't wait to go. It was run by a lady named Ana; she was amazing. I loved everything about Shine. It was a sanctuary from my chaotic family life and, for the first time, I had someone in my life telling me I was worthy of love. The 'Shine' course was only 10 weeks long but it gave me hope and a sense of value.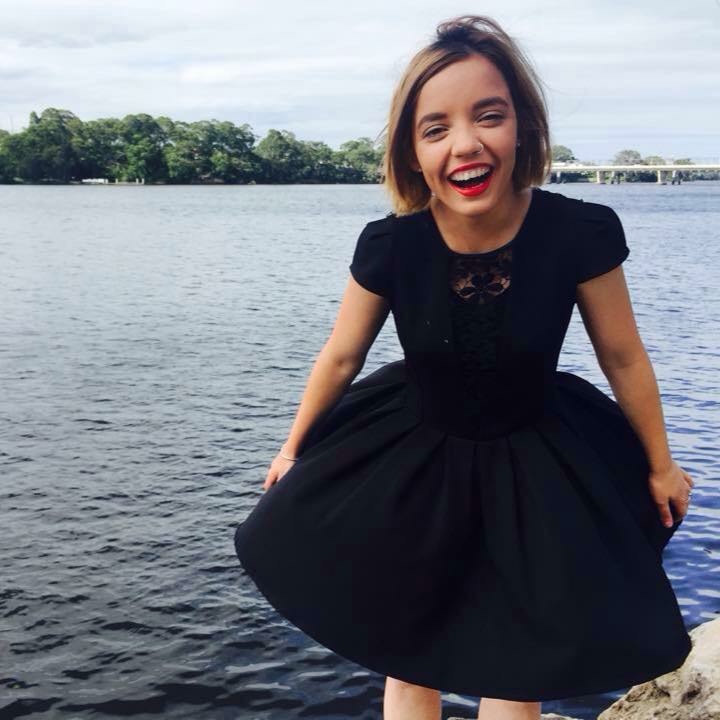 When I was 15, my mother finally broke up with her partner and we moved back to Nowra. I was an angry, lonely and frustrated teenager with significant value and identity issues. I had very little interest in God or church but, when a friend from school invited my sister and I to youth group, we decided to go. It took more than a year for the walls around my heart to come down. My youth leader, Alex, faithfully called me, picked me up and drove me to church. She made it clear to me that no matter how badly I behaved she wasn't giving up on me. With a history of rejection and abandonment like I had experienced, her faithfulness meant more than I can explain.
Over the course of a year, the people of that church and youth group showed me what love and acceptance felt like, more importantly they showed me what God was like.
When I finally made the decision to commit my life to God I was so excited I could not keep the news to myself. I finally found the courage to speak up. I realised that God had given me a voice and that I could use it to bring life and hope to others. Not long after I became a Christian, God gave me a picture of my whole family, including my mum and dad, getting into a bus and going to church together. It seemed impossible. I couldn't begin to imagine how it could ever become reality. Yet that vision gave me faith to pray and I had a sense that my father would be the first to open his heart to God.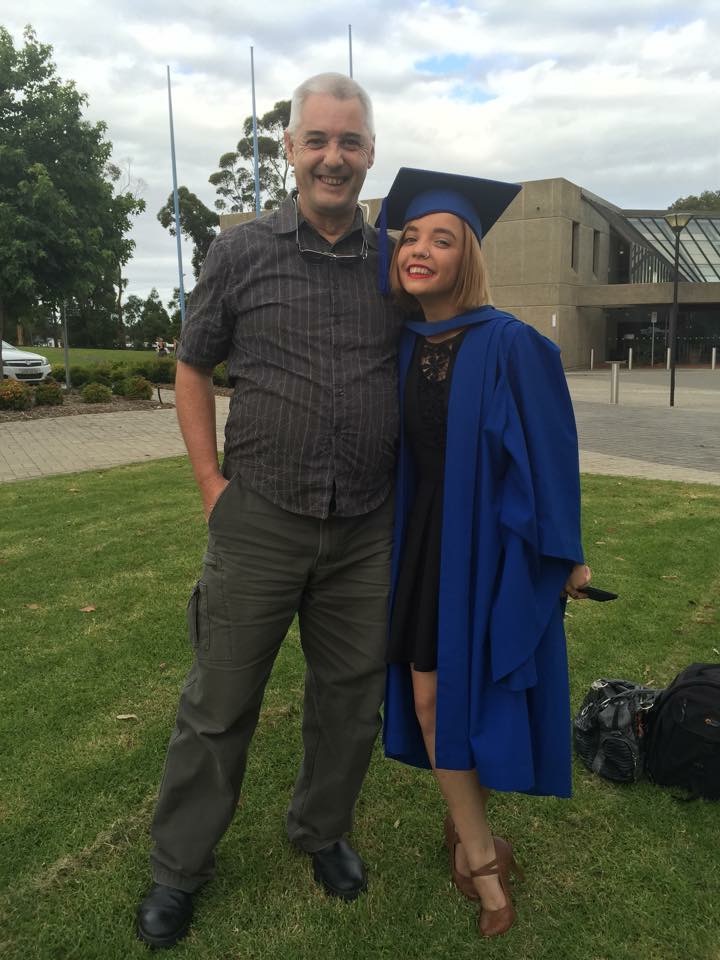 Now that we were living in the same state, I began to see my dad more regularly. Over time, he started to ask me about God and church. One year, he came to the Hillsong Christmas Spectacular service with me. Little by little his heart softened. He had been a DJ when he was younger and he loved to listen to Hillsong music, he even played it in his car when he was working as an Uber driver.
Our relationship continued to strengthen and I became more and more intentional about praying for him, visiting him and inviting him to church. In the middle of 2015, I received the devastating news that my dad had pancreatic cancer. He was only 55. He spent the next twelve months in and out of hospital but his condition deteriorated. In July 2016, Dad agreed to come to a Hillsong conference evening meeting with me. He loved it. I will never forget standing beside him singing this song,
As It Is (In Heaven)
Should I suffer long
This is not my home
I know heaven waits for me
Though the night is dark
Heaven owns my heart
I've got all I need to sing
Chorus
So I will sing like I will there
In the fearless light of glory
Where the darkness cannot find me
And Your face is all I see
I will sing like a man
With no sickness in my body
Like no prison walls can hold me
I will sing like I am free
As we sang these words together, I was filled with such faith and conviction. I determined in my heart that nothing would hold me back from sharing the good news about God's love with my father, so that he would see heaven for himself. I also knew that I needed to have a difficult conversation with my dad about some of the things that had happened in the past. When I told him about the abuse that I had suffered at the hands of my stepfather and how his own words had betrayed me, God brought tremendous healing to us both. As confronting as that conversation was, it marked a turning point in our relationship.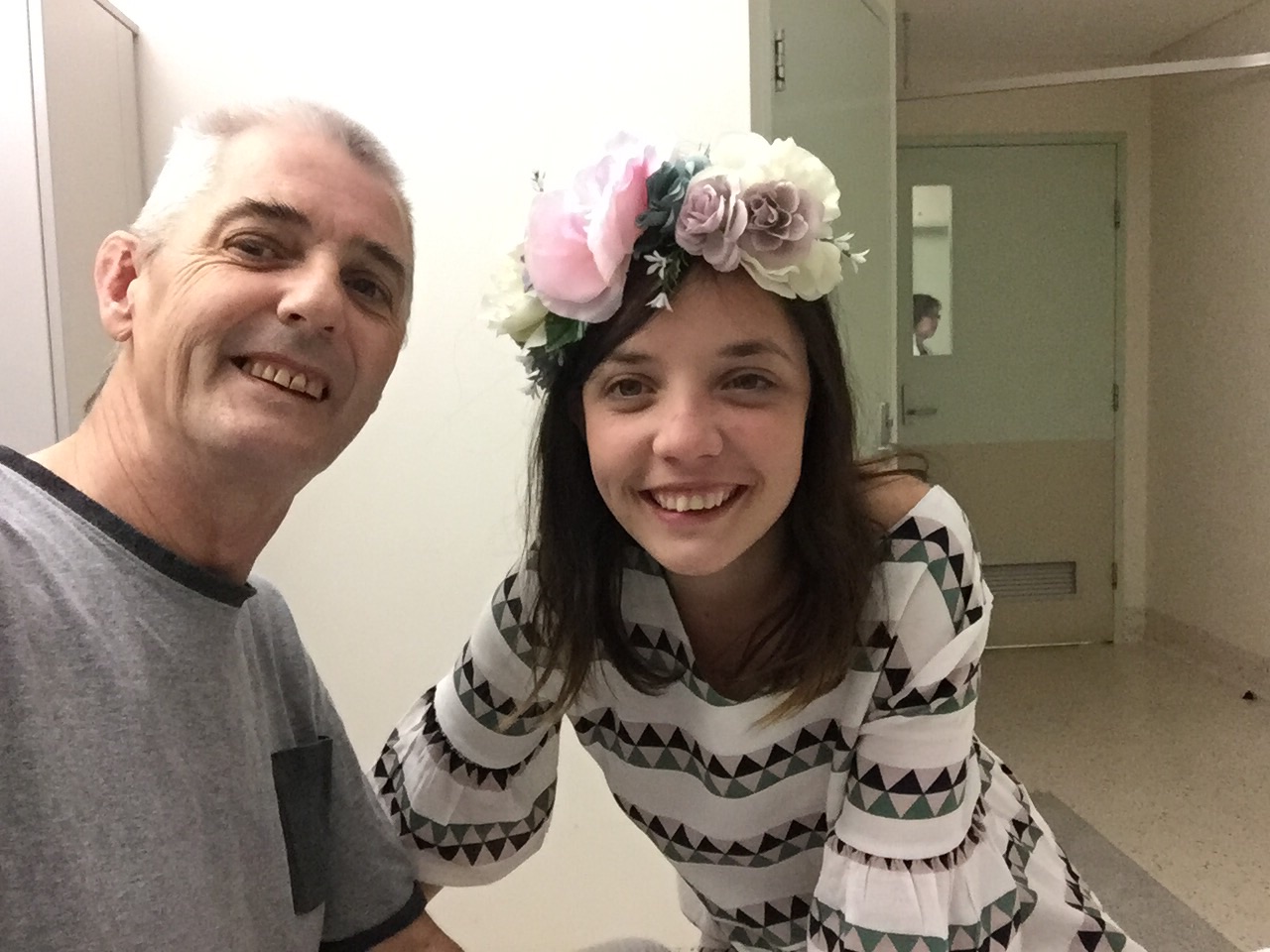 By December, dad was very unwell. He was on oxygen most of the time and every few days he was admitted to hospital as the doctors tried their best to make him comfortable. He was determined to go to Hillsong Christmas Spectacular with me; it was to be a date, just the two of us. We arrived in the foyer of the church but dad was so weak that he collapsed. As the paramedics worked on him, I pleaded with them to stabilise him enough so that he could still attend the service, 'Today is the day my dad is going to give his heart to God' I told them. 'Pray for him!'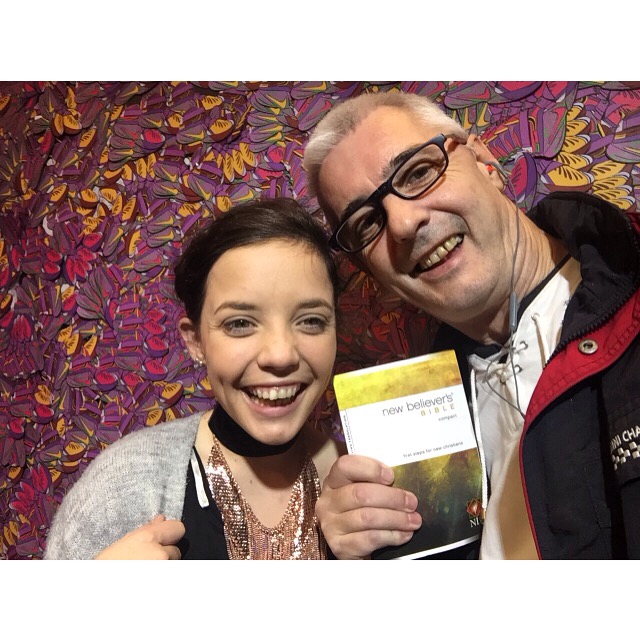 We made it into church and dad loved every minute of it. At the conclusion of the service, the service leader asked if anyone would like to know Jesus. Dad stood straight up and raised his hand. We were both crying as he said to me 'Bec, I am not ready to die yet.' I replied 'Dad you don't have to die to know Jesus. You can know him like I do, right now.' I placed my hand on my dad's back as the whole church joined us in prayer. It was the most overwhelming and surreal moment. I felt the presence of God so strongly. As dad and I drove home together, I was able to pray with him again and he told me that when he stood up at church he had felt something warm and powerful. With tears in my eyes I told him, 'Dad, that's the Holy Spirit.'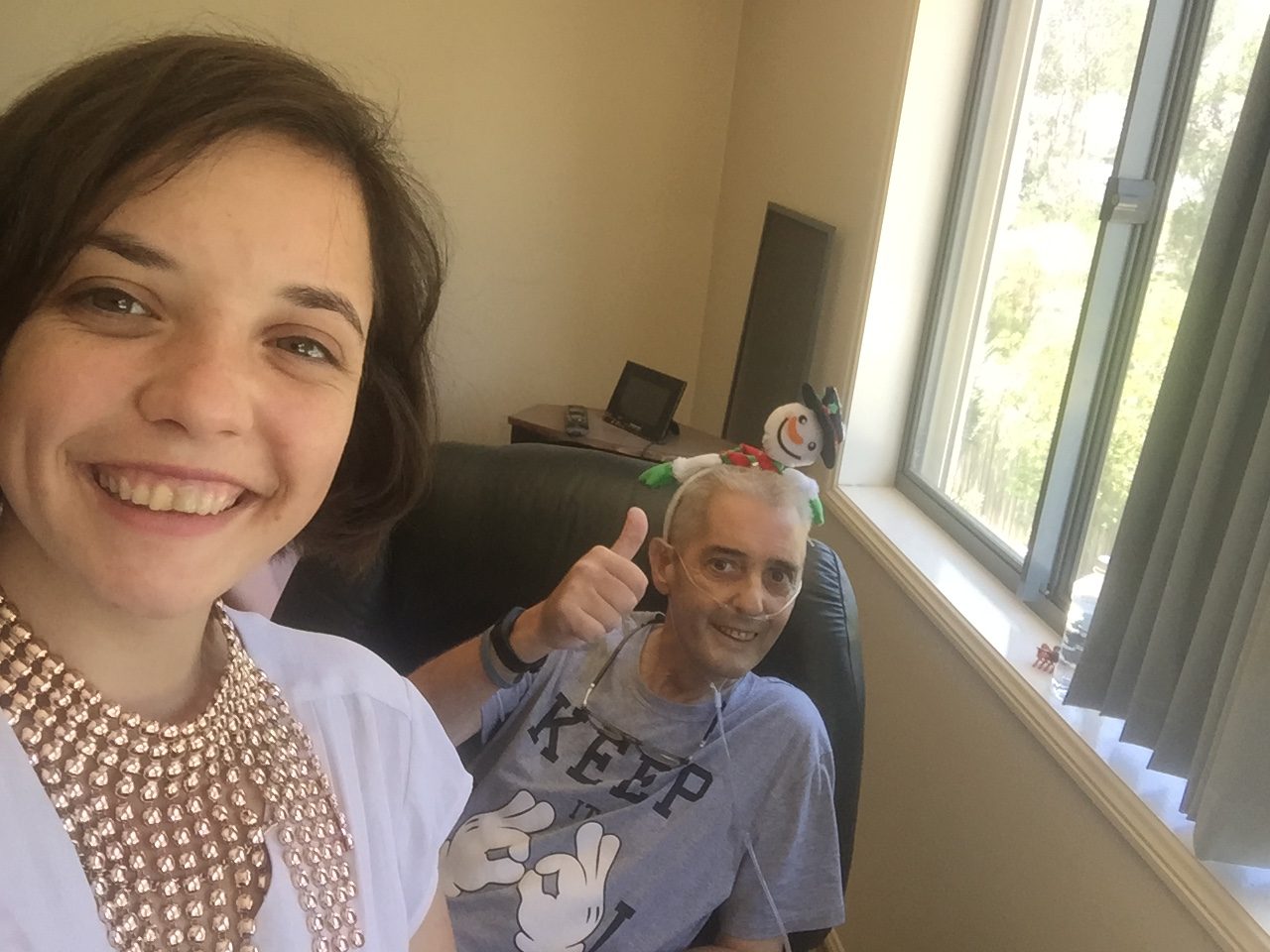 Within a few days, Dad was back in hospital. On one of my visits, I was able to share with him the vision that God had given me of our family going to church together. He was so excited and asked me to write it down for him. He was allowed home from hospital for Christmas Day, so that he could be with the family. After we had lunch, he and I watched the Hillsong Christmas Spectacular together. He had recorded it on his phone!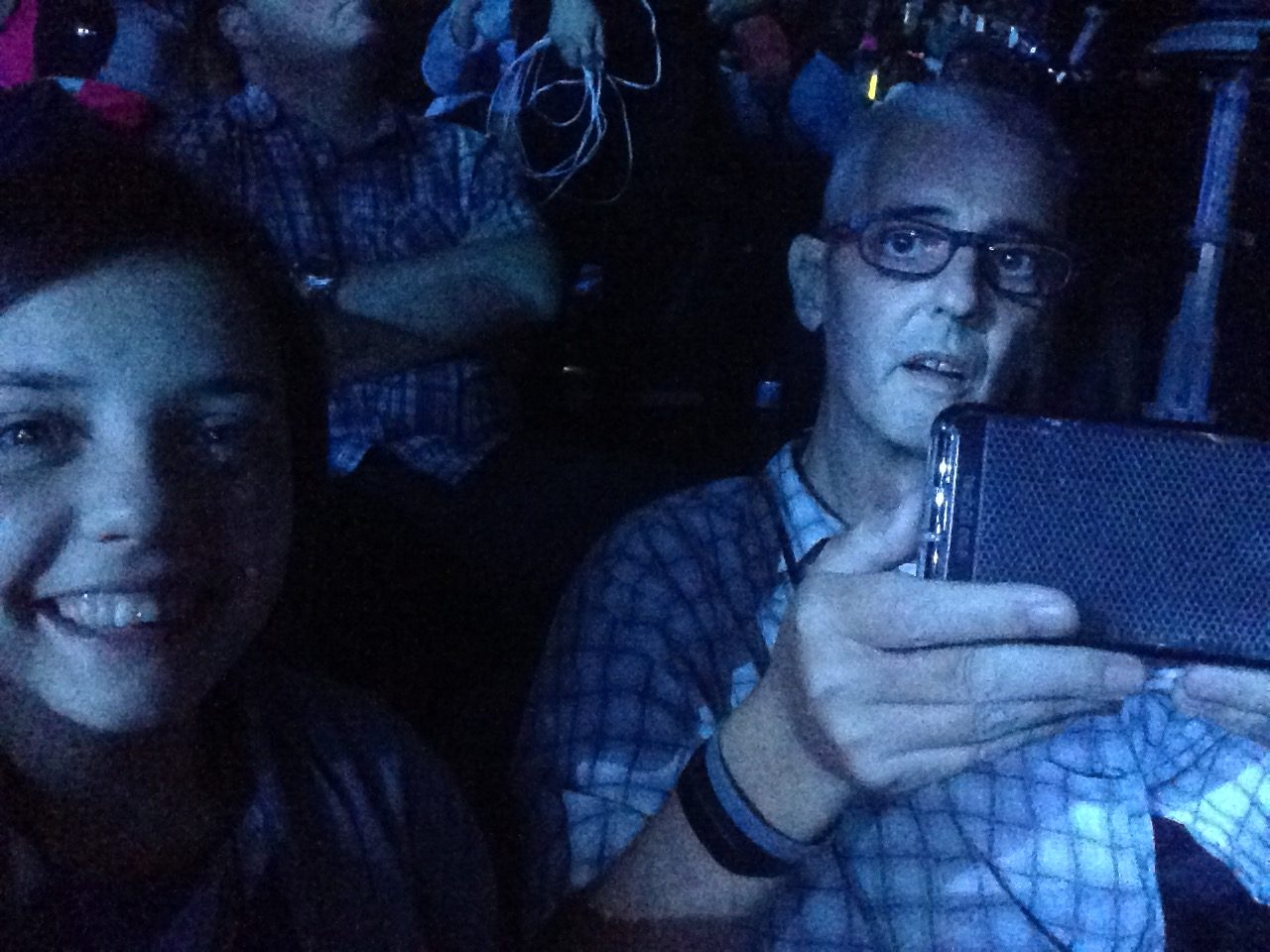 That was the last time I saw him.
Three days later I received a phone call from the hospital asking me to come immediately. I live more than two hours away from the hospital; sadly, by the time I got there, he had already passed away. As I stood in dad's hospital room with my family, I was filled with so many different emotions. My relationship with dad had not always been easy and there were many years where I felt disappointed and hurt by his absence; but, as I stood by his bedside, I was filled with an overwhelming sense of love and peace.
God is so very faithful. No one is too far from Him that His love cannot reach them and no one is so broken that He cannot restore them. Only He could transform a lonely, withdrawn and broken girl like me into a fearless ambassador of grace. Only He could restore the fractured relationship I had with my father. I miss my dad but I know I will see him again. Until then, I will continue to share God's message of hope and restoration with everyone I can.