Life After Domestic Violence – Josie's Story
My life began in the midst of chaos and uncertainty. My parent's relationship was short lived. My mum was only 16yrs old when I was born so I spent a lot of time with my grandparents until my mum re-partnered when I was about five years old. God and church were a big part of my early childhood years. My aunt and uncle were pastors and had always provided a steadying influence in my life. But the combination of a violent home life and my own desire to make my own way meant that church became less and less important to me as I grew older.
When I was 18 I left New Zealand to go and live with my birth father in Australia. It was here that I met the man that would become my husband and the father to our four children. He was a bouncer at our local nightclub. He had an amazing smile, a great body and was initially very caring and complimentary. As our relationship progressed however he became increasingly grumpy and demanding. He isolated me from my friends and belittled me both at home and in front of others.
When I was 26 I became pregnant with my oldest son. Two years later my world was shaken to the core when my aunt and uncle were killed in a car accident in New Zealand. The loss of two of the most important people in my life forced me to confront the direction and condition of my own life. I committed my life to God again at their funeral.
I began attending C3 Church at Oxford Falls. Over the next few years I enrolled in Bible College and began serving at church. I was now a mother to three amazing children but my marriage was struggling. Having grown up in a home where domestic violence was a regular feature I had come to accept verbal and emotional abuse as 'normal'. As I spent time with other families and couples at church I realised that it was not normal or healthy.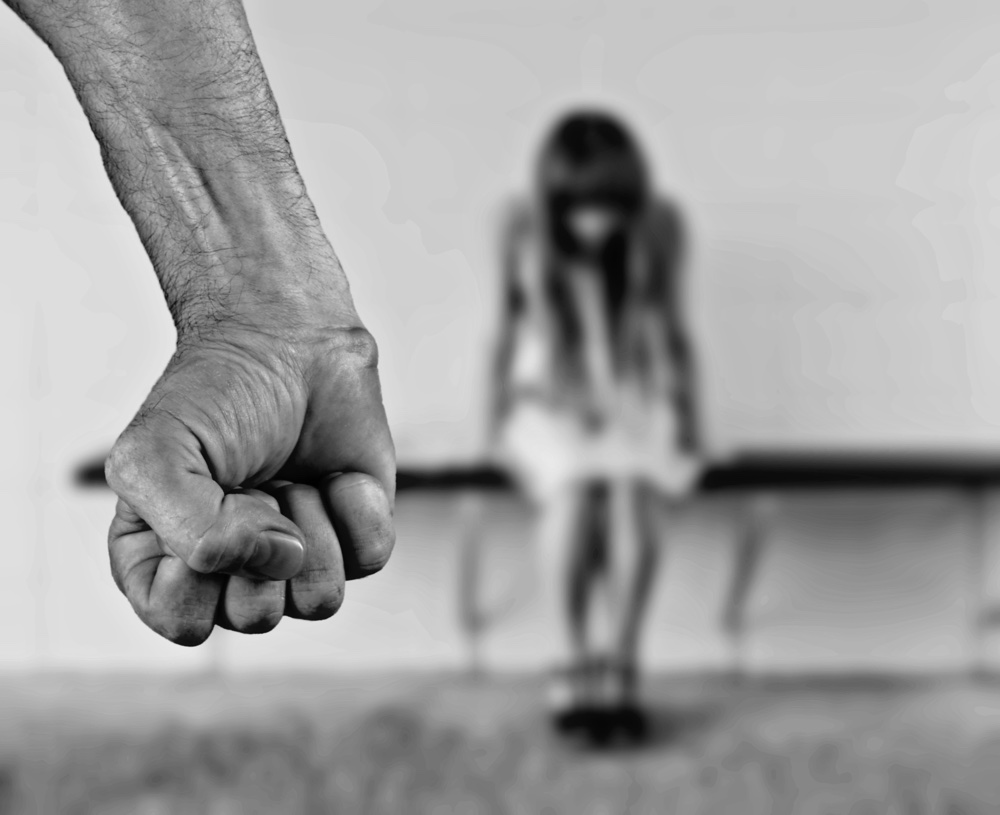 One evening an argument broke out between my then eight year old son and his father. I sent my son to his room to get away from his dad in attempt to cool things down. About 10 minutes later I went into check on my son. He was hanging from his bunk bed with a belt around his neck. I quickly untangled him and thanked God I came in when I did. He was dazed but alive. I knew that I had to take action to protect my children and myself. I was six months pregnant with my fourth child. That night I moved to the local woman's refuge in Dee Why, on the northern beaches of Sydney.
It was there that I had what I now know as 'Crisis Brain Mush'. The refuge handed me a pile of papers to fill in for the support services that I was entitled to but I didn't know where to begin. I began systematically going through every form. As I did I sensed God say to me 'take notes, write this down, you will need to be able to help others'.
In the midst of the overwhelming mess that I found myself in, I realised what I needed was one place or person who could direct and support me in the best way to navigate all that was ahead. During this time I then sensed that the Lord gave me the blue print for the support service, SMS Lighthouse, Single Mums Support.
I took notes everywhere I went, about every form I filled in and every piece of advice I was given. I attended the only single parents support group in my region and asked the mums there what it was that they really needed.
At the same time as my children and I were attending counselling and navigating the challenges of boundaries, visitation and significant life change I began running a weekly Single Mums Support Group. I organised different guest speakers to come and give practical advice on a whole range of issues that effect single mums. We started out meeting at my church but before long we were meeting in a community centre.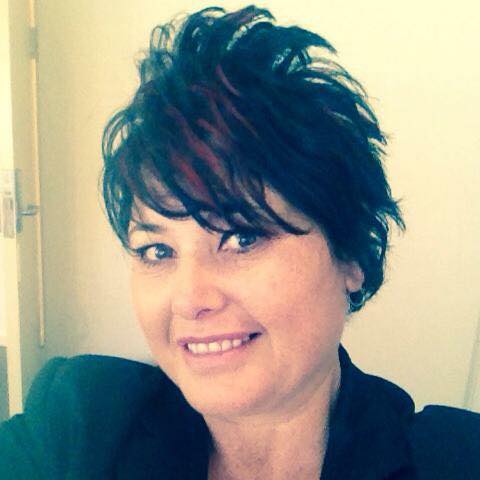 Wherever I went with my own children I would encounter other single mums who needed help. I met them in café's, church, and playgrounds and eventually, as a result of so many referrals, I was meeting them in their own homes. I got qualified as a case manager for women who were desperate for help in trying to understand a situation that they felt very unprepared for.
I saw the need because I experienced it myself. I filled the need because I knew first hand what was missing and how to bring some answers. I can honestly say that it was God that gave me the idea and the strength to put it into action. I am also grateful for my church family that loved and supported me through a very difficult and exhausting time and kept me focused on God as the source of my strength.
I started small and did what I could each day. As I focused on what I had in front of me, door after door of opportunity opened for me.  After initially working from an office at my church we are now based in our own centre in the community that has an office, a meeting room, a playground for the children and storage facilities. We are currently working with 223 clients in our area to assist them in moving forward. We have seen 61 clients enter the workforce and 121 rehoused. We do all of this without any government funding. SMS Lighthouse is run entirely by volunteers and supported by donations from the community.
Because SMS Lighthouse, Single Mums Support is such a unique service, I am humbled and overwhelmed that I have been recognised with the following awards:
2012 Warringah Citizen of the Year
2014 NSW Woman of the Year Finalist
2014 Rotary Clubs Community Hero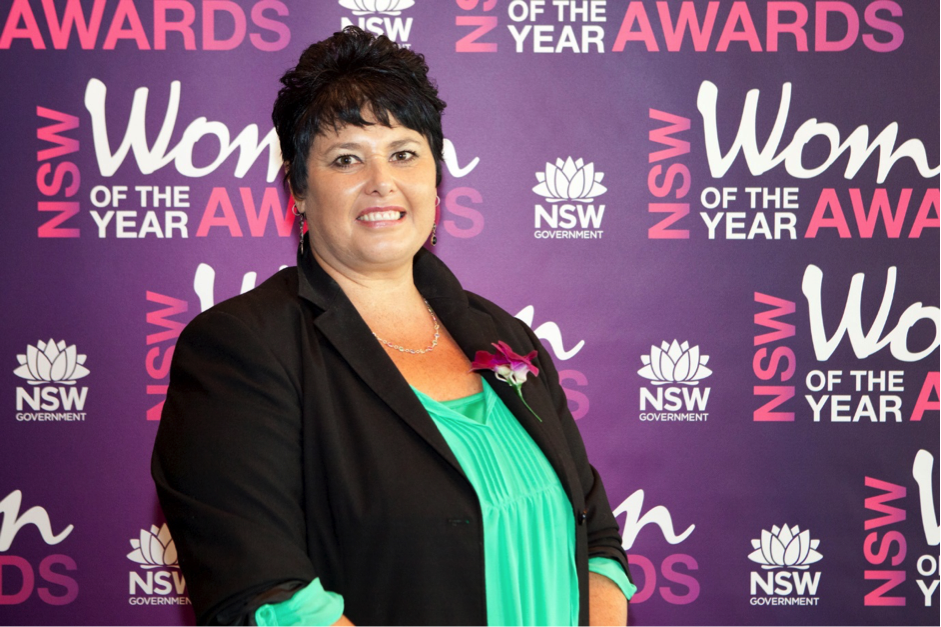 I have no doubt that God uses our weakness to demonstrate His strength. I am amazed at what my simple act of obedience has allowed me to be a part of.
In 2012 my world was again turned upside down when I was diagnosed with stage 4 metastatic breast cancers. My right breast was removed but scans revealed that the tumours had spread to my lungs. The doctors advised me to shut down SMS Lighthouse, go home and spend time with my children while I still could. They gave me a life expectancy of two years.
I was determined to seek God in the face of this. One day while praying He gave me a vision of myself sitting on the front row of our church looking back at my daughter who at the time, was six years old. I saw her walking down the aisle on her wedding day. I believe that God was showing me that I would be alive to see her get married.


This picture of the future and God's word became my anchor of hope. The doctors told me that although chemotherapy could not cure me it may give me a few more months of life and so I began an aggressive and intense regime of chemotherapy. At the same time I showed up to any and every prayer meeting, healing service and church conference that I could. I knew that I needed to be in an atmosphere of faith and that God's truth would bring life to my body.
In April 2013 the doctors did a full body scan. There was no cancer to be found. The doctors were astounded and asked me to continue with regular tests to see if the cancer was really gone.
It is now more than three years since my diagnosis and I remain cancer free. I am in awe of what God has done in my life. I have now been invited to share my testimony at a number of churches and I have had the honour of praying for the sick and seeing God's hand miraculously move over other people lives too. If He can heal me, He sure can heal you. My prayer now is Lord I will go wherever you want me to go, I will say whatever you want me to say as long as you make a way for me to go.
If you or someone you know is experiencing violence and needs help or support, visit White Ribbon for a list of agencies and support organisations.